Who We Are?
iSTEDY exists to help Canadian companies transform by delivering business systems, development and engineering services to resolve complex strategic and tactical challenges.
We specialize in digital transformation, business intelligence, big data and analytics, testing, next-gen architecture, digital engagement, service design and business consulting – all supported by over 20 years of software engineering expertise.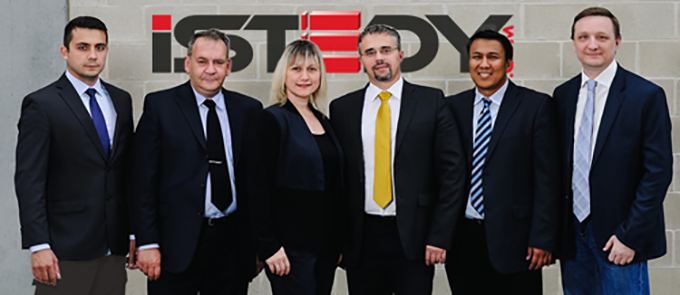 WHAT WE DO
We provide end-to-end custom software services with a focus on the management of operations and the leveraging of big data and business intelligence for sectors including education and employment, child care, health care, residential nursing, medical transportation, and manufacturing. We provide business solutions that streamline internal processes from student enrolment and staff scheduling to payroll, from receiving, production, quality control and shipping to fleet management, on through to tracking and reporting the key performance indicators that satisfy funders and drive continuous improvement.
We are across Canada
With over 250 clients and more than one million users in Canada, we have successfully helped our clients achieve measurable business results through best-in-class software engineering, combined with innovative strategy, consulting and design capabilities.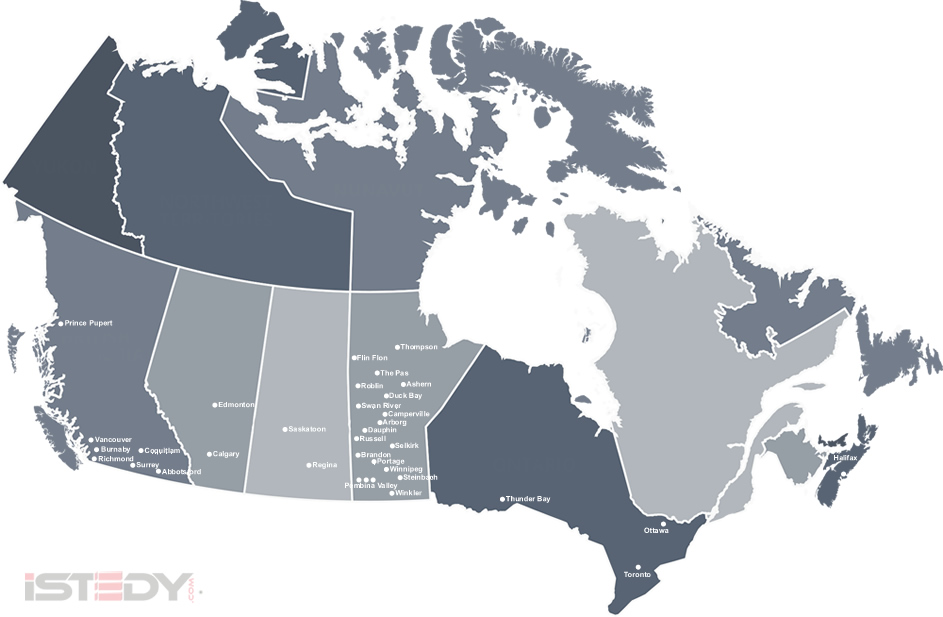 Our Values
Quality
We love what we do. We take pride and pleasure in producing attractive, functional, easy-to-learn user interfaces backed by clean, fast, future-ready code under the hood. We are always looking to improve through in-house R&D, continuous internal education, and ongoing engagement with industry best practices.
Trust
We build relationships based on openness and trust, and we embed those values into our work. Within our flexible, low-risk development process, we make it a point to maintain full project transparency with our clients. We work with our clients to effectively address the business needs that are most important to them. We rigorously protect our clients' information. We provide and support robust, secure, easy-to-use solutions that are structured to protect privacy and to minimize human error. For us, earning trust means taking full responsibility for what we deliver — until the job is done and beyond.
Flexibility
In the modern business landscape, technology, reporting requirements, and modes of service delivery can change rapidly. Faithful to our agile mindset, we are always ready to accommodate scope change, to phase team members as needed or to master a new technology when a client's vision calls for it. Our products are built to help our clients adapt to new challenges and opportunities — today's and tomorrow's.
Teamwork
An effective, committed team is central to the success of any project. Working with us, clients never feel like they are managing a disengaged contractor. We work hard to marry our clients' business knowledge with our own to make each project properly focused on the specific real-world solutions that matter to them. Our clients' objectives become our objectives and our professionals seek to cooperate seamlessly with customers as Megamind teams to fit technology to each specific business situation.
Products
Our products are custom designed for specific industries, which means that we can offer intuitive products that have been tailored to your exact needs. Each one of our products is designed with every step of your industry's operations in mind so that you can concentrate on what really matters. As a result of our vast experience in this industry, we have honed our astute and user-friendly designs, so whether you are a home and healthcare company, an education and employment organization or a medical transportation company, by using Lean methodology, we have ensured that your needs are thoroughly met. In addition to our complete software services, we also provide secure unlimited data hosting on our own data center located in Canada. Needless to say, we have you thoroughly covered!

istedy-nursing home
Nursing Home Management Software
istedy-smart shift
Shift Scheduling & Attendance Management Software with AI Staff Management

istedy-smart property
Property Management Software with Automatic Maintenance Management

istedy-medical transportation
Medical Transportation (ERP) Management System with AI automated Dispatcher
Istedy-larc
Language Assessment Management and Referral Center Software

istedy-home & healthcare
Health Care Resource Scheduling and Invoicing Management Software

istedy-skills assessment
Essential Skills Assessment and Learning Software

Istedy-voting
Advanced Voting Management Software

istedy-crm
Customer Relationship Management Software

istedy-documents
Document Scan and Management Software

istedy-hr
Human Resources Management Software

Istedy-accounting
Account Receivable and Payable Management Software with Receipts Scanning Module

istedy-warehouse
Warehouse Management Software with Automatic Items Management and Purchasing Functionality

istedy-survey
Advanced Survey Management Software

istedy-fleet
Fleet Management Software with Vehicle Pre/Post check Functionality and Automatic Maintenance Follower

Istedy-call center
Call Center Management Software
what you get
You can count on iSTEDY to propose the best combination of tech stacks (the code under the hood) to solve your business challenges. We will implement and support our solutions in a manner that works for you. We will minimize training costs and human error with well-crafted user interfaces. You will obtain a secure, robust and deeply capable IT infrastructure that will make your business trimmer and more responsive to your clients and will keep your business ready and agile in your ever-changing business environment.
few words from users

Many organizations pay lip service to great customer service but few actually deliver above and beyond expectations. iSTEDY.com is one such company. iSTEDY.com's willingness to go that extra mile for their customers is evident from their round-the-clock support, dedication and impressive mastering of our business. In very short order iSTEDY.com specialist had performed an in depth analysis of our needs and requirements, expertly paired it with our wants and desires and built a cost saving state of the art software program which handles all our needs now and for expected growth in the future. Whether it involved customization for our software needs or ongoing support we call upon them many, many times, at all hours of the day and night, and always receive swift and exemplary support to resolve our issues. Most importantly iSTEDY is extremely proactive in identifying inefficiencies and recommending and implementing changes that improve our systems, performance, resiliency and efficiency. Work is always completed to a high standard, on time, and to budget. Based on our extensive experience with this organization, we can confidently state that iSTEDY.com is a company founded on unwavering integrity and credibility.
We have no hesitation in warmly recommending iSTEDY to any business; large or small as we look forward to a long association with iSTEDY.com
Ms. Lolo Eckert, BSc., CVT, CVPM, CVPA, MBA
Chief Executive Officer
Stretcher Service of Manitoba

iSTEDY provided EESE with an effective and encompassing tool for managing all the mechanics of student registration, study progress and attendance history. It has greatly helped to coordinate the services of our school with immigration and English language support agencies throughout the province of Manitoba, right to the specific needs of individual students. The application is successfully shared by a diverse community of immigration service providers, each of which play a unique role in welcoming newcomers to Canada and providing cultural and language skills to help newcomers to thrive.
In one place, we have records of class space, student histories, payroll and budget, an automated interface to report key results to our funder: all the day-to-day information we need to make decisions about individual students as well as the broad-view data that clarifies the role of our school in the network of immigration services and which allows us to fashion our school to provide the best possible contribution as we move forward.
Thanks to iSTEDY, we have improved efficiencies and ensure we have comprehensive outcomes to support our services.
Louise Giesbrecht
Executive Director
English at Work Program (EAW)
Enhanced English Skills for Employment (EESE)
MEET OUR LEADERS
Our team maintains an effective mix of Dev experts, Security professionals, development experience and seasoned leadership in order to provide innovative strategies and solutions required to meet the needs of our client base. Our team relies on unparalleled project management, monitoring and evaluation, information technology, risk management, team management, and stakeholder management experience in order to ensure our clients' success.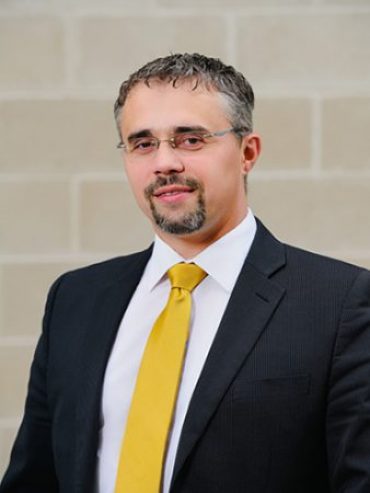 Tal Vargulich
President and CEO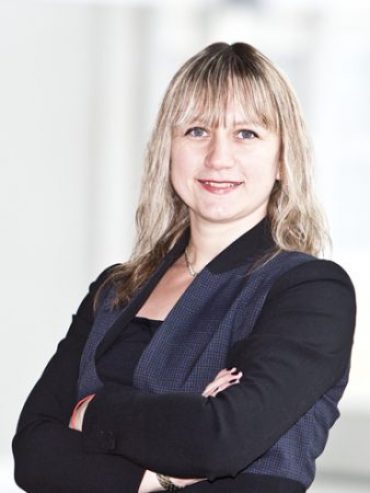 Ilana Vargulich
VP, Executive Director Marketing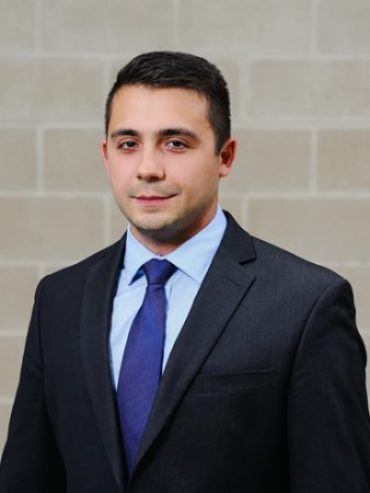 Dennis Liutrovnik
Sr. Software Engineer & Product Line Manager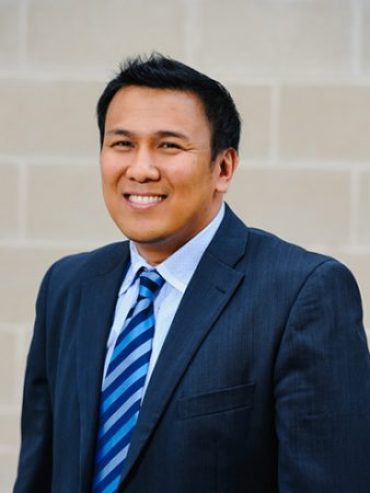 Anthony Legaspi
Sr. Software Engineer & Product Line Manager
Dmitry Grabarev
Sr. Software Dev. Architect
GET IN TOUCH
Megamind Office:     1100 Fife St, Winnipeg, MB R2X 3A5, Canada
Head Office:     200 – 5 Donald St, Winnipeg, MB R3L 2T4, Canada
Phone: +1 (204) 272-0997
Toll Free: +1 (844) 4-iSTEDY